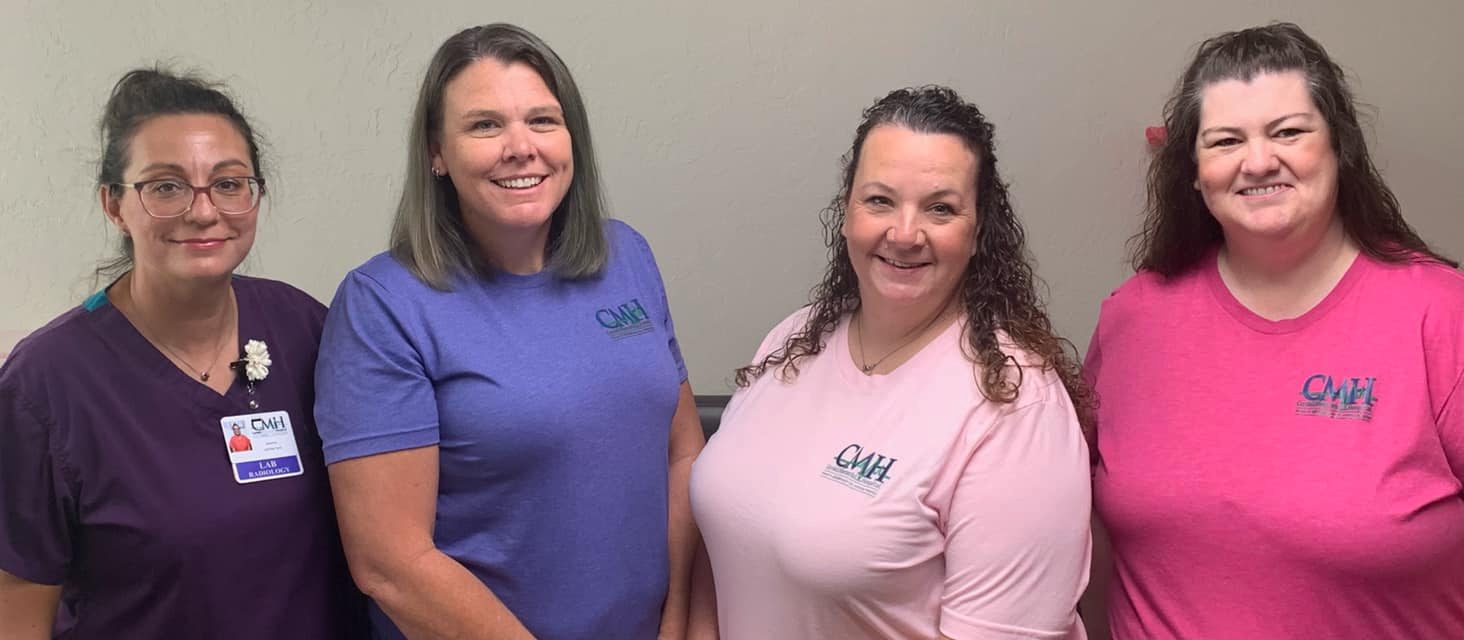 Our CMH Healthcare Heroes for July 2022 is our Lab/Radiology Team. 
Pictured is the newest addition to the team, Desaree Tapia, next is Sara Wilhelm who is the best leader and keeps this team on top, followed by Amber Stultz the Radiology Supervisor, and last but not least is Michelle Edwards. Not pictured is Danielle Ivey, Lucy Sitton and Jordan Delp.
This group provides a number of lab and radiology services to our community and share a smile with every patient.
Together they bring a 20+ years of experience, compassion, and a little bit of sass to the CMH Team!! They are the best all around, especially in western Oklahoma.
Follow our Facebook page to get the individual story.