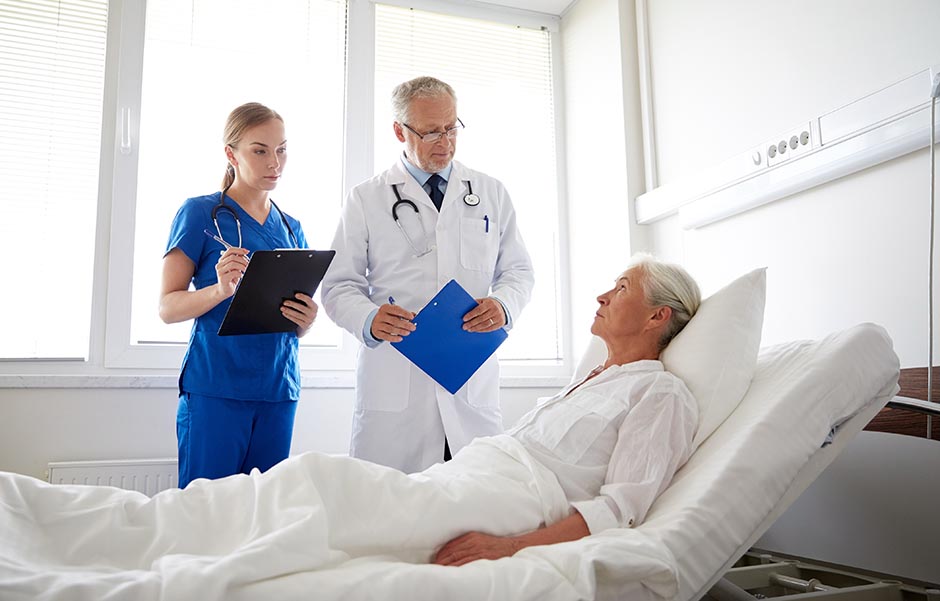 The Cordell Memorial Hospital Swing Bed program gives you the opportunity to heal in a caring environment close to home!

Not everyone is ready or has the ability to return to everyday living after a hospital stay. Our Swing Bed program allows you to take the extra time needed to heal and make a smooth transaction between acute care and returning home. Benefits include being close to home and your loved ones, skilled nursing care, on site physical therapy.
What is Swing Bed?
Swing bed refers to the practice of "swinging" patients from one level of care–acute care that requires hospitalization–to the next level–continued skilled nursing and rehabilitation services as you continue your recovery.
Do I qualify for swing bed?
Swing Bed generally qualifies for Medicare coverage with the following specific conditions.
Your Swing Bed care must be related to an acute hospital stay
You must need skilled nursing or skilled rehabilitative services on a daily basis, and must be complex enough that services must be performed by or under the supervision of professional or technical personnel.
You must have had a three day qualifying stay in an acute care setting in the past 30 days
How long will my stay be?
Each patient's length of stay varies depending on the level of care you need.
What if I had surgery or was hospitalized elsewhere, can I still use Cordell Memorial Hospital's Swing Bed program?
YES – You have the option to request where you would like to receive your swing bed care. You may choose to be discharged to Cordell and be closer to your family and friends during your recovery. Please let your discharge nurse know your wishes or you may call the Cordell Memorial Hospital Swing Bed Case Manager Felecia Rhodes at 405-209-5058 or email frhodes@weatherfordhospital.com. She'll be happy to assist you with any questions you might have and/or facilitate your transfer.